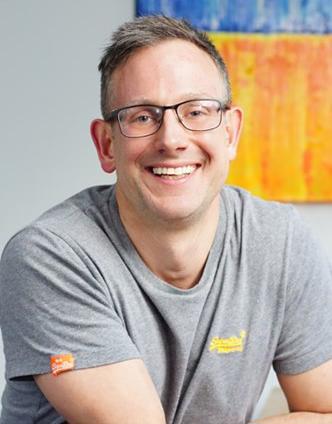 My adoption experience was a roller coaster - (I know what you're thinking already … but don't let that put you off!) my journey took so many twists and turns ...from initial thoughts about putting myself forward, all the fears and anxieties about being able to cope and manage as a single parent, the early enquiries, and deciding to put fears aside and 'go for it'!
Then comes training and the hugely immense process of getting approved, followed by looking at profiles 'finding one of interest'. This is when personally I had to step back at a crucial decision time with one child and pick myself up to continue the search. Finding the 'right' one and encountering some other hurdles led me down the path of changing to 'fostering to adopt' before I switched back to an adoption placement down the path.
The delays and waiting are so hard - at times, it felt like the waits went on forever and almost like I'd never get there. But then came transition time with all the challenges and emotions of being a 'new' parent. Trying to settle a scared and bewildered 4 year old into a new home, with a new family and new life took time and effort, I could have never envisaged such a different journey to the one I thought I might have.
Onto now and the continued ups and downs life throws at us now we are a family. I will never say it was easy, however, it has led to me having the most amazing little boy in my life - who is so special and all those fears and anxieties I had about my own ability are no more! I have adapted to having such a bonkers little man around the house, he has changed so much in such a little time and is growing up too fast! Not only that but I can see he is turning into such a lovely, warm, and kind soul who charms anyone he meets. He's settled into his new family and is doing so well at home and at school.
Our life will always be full of ups and downs, but I strongly feel we have formed such a special bond in a remarkably short time, and now we can handle anything life throws at us.
I'd fully advocate the adoption process to anyone thinking about it – yes it can be hard at times but so can any other means of starting a family - the rewards outweigh the sacrifices all the way, I now have the most beautiful, if a bit 'nuts', family, but aren't they all!!!