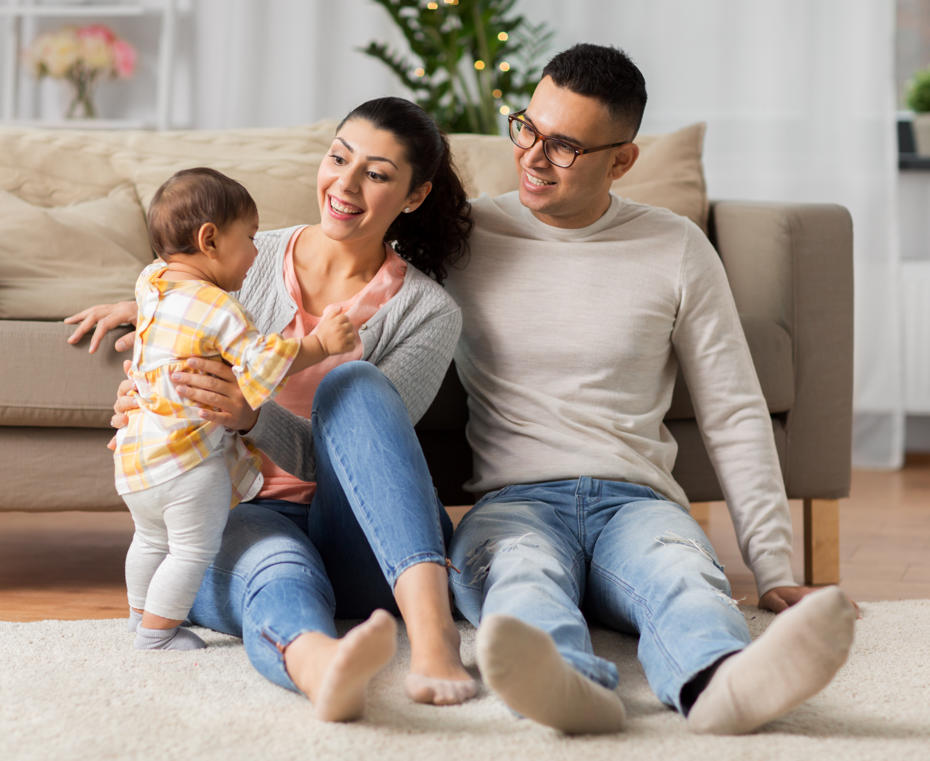 My husband and I had been discussing the possibility of adopting for a few years, and in 2018 we finally decided that it was time to try and find a child we could adopt and we now have an amazing and beautiful 19-month-old daughter. This has made the whole process worthwhile and it now seems like she has always been part of our life. We will try our best to make sure she will grow up confident and well-adjusted which involves making sure she knows herself and her background.
Within a space of a few months, she has gone from not really walking or talking much and just sitting playing on her own to running around, climbing the stairs and she loves nothing more than exploring the kitchen cupboards. She loves going to different toddler groups and interacting with other children. Her favourite activity is swimming, which she is getting very good at. It has been amazing to watch her confidence grow, and personality develop.
The adoption process has been quite lengthy, it took us 12 months to be approved and another 12 months until our daughter was placed with us. The whole process was hampered because the majority of our meetings with our first social worker were via Teams which did make the process more complicated. We did find that we were able to ask any questions (there were no stupid questions) and the training was interesting. This started to help us understand what adoption actually meant and how we would need to support our child. It also helped me try and look at things from their point of view and understand where they are coming from.
Once we were approved by Panel, we received a new Social Worker as Peterborough and Cambridgeshire Councils merged. Our new Social Worker has been very approachable, understanding and helpful. She helped us discover additional training on therapeutic parenting and provided a realistic and practical viewpoint on adoption. This helped us increase our understanding of how to parent a child who has experienced trauma and/or neglect and what to expect along the journey.
We read our daughters profile a few months after being approved by Panel and kept hounding our Social Worker for updates almost on a weekly basis. Meanwhile we kept looking and did pursue two other profiles, one of which we decided not to proceed with. This was the most important and most difficult step, to decided which child was the right one for us and to allow ourselves to say no. It is all too easy to become emotionally pliable, to just say yes to the first profile you see.
Through all this, we kept coming back to our daughter's profile and asking our Social Worker for updates. We both had just known when we first read her profile that she was what we were looking for and she would fit so well into our family. Eventually we got a call from our Social Worker telling us that both Social Workers, hers and ours, thought we would be a good match and asked if we wanted to go ahead.
As soon as we said yes, we had a myriad of meetings with Social Workers, the family finder, foster parents and medical adviser. There were a lot of meetings and a lot of information given to us at that stage in such a short period. We were already aware that our daughter is at risk of developing ASD, the risk was confirmed during the medical panel but we had prepared for this prior to this meeting by sourcing extra training and information about ASD and the risks. We found an expert who has a child with ASD and had a long meeting via Teams with her. After this meeting we were even more determined to go ahead with the process. The best meeting during this stage was our first meeting with our daughter.
We then continued to prepare for the matching panel and transition period. I have to say matching panel was very nerve wracking, but the panel members were lovely in trying to put us at ease and both Social Workers jumped in to support the match.
The support of the Social Workers and foster parents are very important at this stage. Our daughter's foster parents were great and extremely helpful and supportive. It was very important for us to learn everything we could from the foster parents while we could. This made the transition period so much easier.
Our daughter has settled in well with us, it seems like she has always been a part of our lives. Her development and progression have really come on since moving in with us. She has started talking and walking more, exploring the whole house and trying to climb on everything. We had no hesitation and applied to the court to make this permanent as soon as the ten weeks were over.